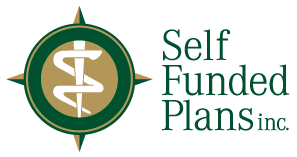 Careers
SFPI is Hiring: Claims Assistant/Claims Examiner
Posted on 09/01/2019
Candidate should display eagerness to learn our business and provide support to the claims staff and perform other office duties associated with adjudication of Group Medical/Dental claims on Windows based proprietary claims system under multiple benefit palns.
Prior knowledge of medical terminology, ICD-10, CPT codes and claims processing experience helpful but no necessary, as we will train.
Position will require interpretation of medical, dental and prescription plans and excellent data entry/typing skills.
Successful candidate should be able to determine benefits for multiple groups and process claims accurately according to corresponding Plan Documents.
Duties will also include handling correspondence and phone calls from members and providers, as well as assisting the Department Manager.
Minimum of 6 months professional administrative experience, preferably in the insurance industry; combination of training, education and experience.
Strong customer service skills required
Eligibility Coordinator/Assistant
Posted on 9/10/2019
Responsible for delivering wide range of services to Health Plan accounts including, customer service, enrollment and eligibility services, COBRA/HIPAA.
Must possess good Customer Service and math skills. Must be PC literate including MS Office Suite (Word, Outlook & Excel) and have good typing skills.
Willing to gain the knowledge needed to apply benefit plan rules and provide eligibility and enrollment services.
Duties of position will include: responding to member inquiries, assisting members via phone, fax, email and conferring with client contact as required to ensure accurate information updates to system and verify and maintain employee demographic information.
Will be responsible for production and mailing of ID cards as well as relief receptionist and assisting the Department Manager.