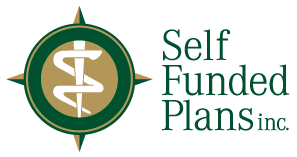 Health Care Reform
Health care reform contained two packages: The Patient Protection and Affordable Care Act (referred to as PPACA or ACA) was signed by President Obama on March 23, 2010, and H.R. 4872, the Health Care and Education Reconciliation Act of 2010, was signed into law on March 29, 2010. These acts include employer mandates. We have previously sent emails to our clients and brokers which explained many of the changes contained in these laws. This summary has been compiled to include an updated version of those emails, arranged alphabetically by each topic. If you have specific questions on these issues, please send an email to Marsha Phillips at MarshaP@sfpi.com. As future emails are sent regarding these topics, they will be posted on this website.
Click on a topic below to see more about each item, or scroll down to see everything all at once.
ACA REPORTING
The IRS has released draft forms that employers will use to report the health coverage they offer their employees. The IRS says it provided the draft forms to help employers, tax professionals and software providers prepare for these new reporting provisions and to invite comments from them.
The IRS says that it anticipates draft instructions relating to the forms will be posted on its website in August, and said both the forms and instructions will be finalized later this year.
The draft versions of the forms are to be used by employers filing information returns and providing individual statements under Code § § 6055 and 6056. First filings will be due in early 2016 to report health coverage provided in 2015.